Residential Construction
New Homes, Remodels, Additions
At J. Mason Contracting, we have the expertise and experience in all types of construction services including new homes, remodel projects, and additions. We are licensed and insured and our goal is to provide quality results with exceptional service.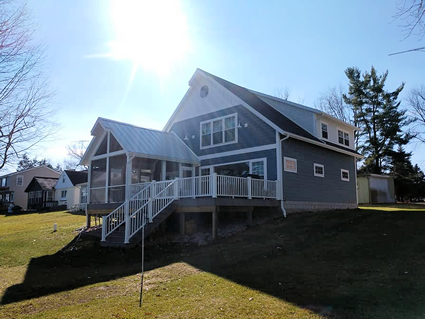 New Homes
We build your dreams from start to finish.
Remodel Projects
We can make your outdated areas look like new.
Addition Projects
Expanding your place to give you the space you need.
---
New Homes
We work with you to provide all your new construction needs.
With new construction, we are able to customize what type of home you hope to have with your selected design, layout and finishes so that the final result represents you and your taste.
---
Remodel & Addition Projects
We commit to a well-finished, quality result in making your home more beautiful.
There are many possibilities with renovation and addition projects. We will work with you through the options for your home improvement needs or addition ideas you might have.
---